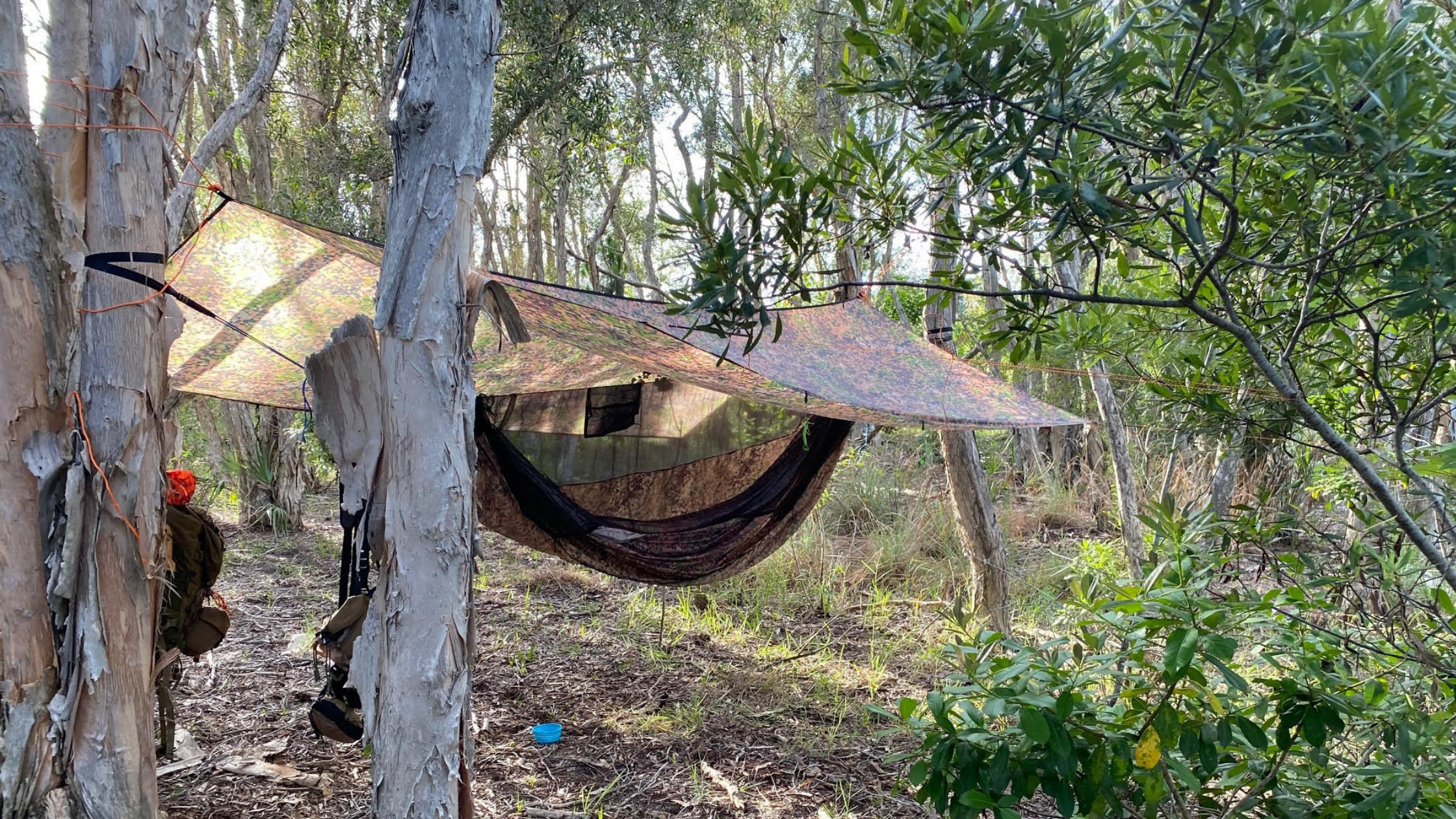 Summer's great weather means it's the perfect time to take a camping trip to one of the many amazing hammocking destinations throughout the country. Whether you're looking for a place nearby or somewhere distant to take a road trip to, there's bound to be something for you.
You can hammock almost anywhere, but each destination has something unique you may not be able to experience somewhere else. Nature has much to offer, including waterfalls, caves, massive forests, beaches, mountains, and more. Where will you hammock next? Check out these summertime camping destinations:
1. Big Basin Redwoods State Park (California)
This park is home to a huge growth of massive redwood trees. If you've never seen a redwood tree, you've never seen big! Big Basin Redwoods is the oldest state park in California. There's also a vast number of wildlife species and many waterfalls to find.
2. Florida Caverns State Park (Florida)
While Florida is popular for its beaches, you can find a different experience inland. Explore swimmable freshwater springs and vast cave systems, and take your pick of 38 campsites.
3. Acadia National Park (Maine)
There is much to see at Acadia National Park. You'll find vast forests, beautiful beaches, rocky inlets, and granite mountains. When you go out for your hike, you likely discover delicious wild blueberries to eat for a snack.
4. Assateague Island National Seashore (Maryland and Virginia)
Here, you can enjoy beachfront camping on a beautiful island. Along the amazing coastal landscape, you'll find herds of wild horses — there are over 300 of them roaming the island.
5. Pictured Rocks National Lakeshore (Michigan)
Along the southern area of Lake Superior, you can find sandstone formations and remnants of shipwrecks. There's also a 40-mile stretch of beach to explore.
6. White Mountain National Forest (New Hampshire)
This forest is a great place to go camping if you're looking for a backwoods adventure to test your camping skills. There is not a lot of the typical national park infrastructure, but there are numerous wildlife species to see and high peaks to climb.
7. Big Bend National Park (Texas)
Big Bend National Park is the only one on this list that has more of a desert feel. It's tough in the sweltering summer heat, but if you come early, you can see blooming cacti. This location offers a different camping experience, but the canyons and rock formations are a sight to see.
8. Fall Creek Falls State Park (Tennessee)
You can hike, bike, fish, and even boat at this Tennessee park, but what you really need to see is the highest waterfall east of the Mississippi River. You can even find six other waterfalls throughout the area.
9. Olympic National Park (Washington)
Here, you can find a temperate rainforest alongside coastal land and alpine forests. Moving around the park means you'll enter completely different ecosystems with each new area. You'll also have views of the Olympic Mountains.
Check Out These Destination Articles
Contact DutchWare for Hammocking Gear
The next time you decide to begin an adventure at one of the best places to go camping, turn to us. We are a one-stop shop for all your hammock camping needs. We are a U.S. manufacturer with quality products and fast shipping — contact us today!
Sign up for news & events