Welcome to DutchWare, your one-stop shop for all things hammocks, from do-it-yourself (DIY) hammock camping gear and accessories to quilts and suspension hardware, as well as DIY backpacking gear.
Dutchware's Products Are American Made
At DutchWare, we produce innovative, high-quality products by using a minimalist approach in the equipment's design and production at Dutch Clips, LLC, which produces our Dutch suspension hardware for hammocks.
We're also committed to limiting our impact on the environment to be a good steward of the earth.
Whenever possible, we use local or U.S. manufacturers along with recycled materials and packaging to produce and deliver your items. We also work towards decreasing our product packaging so we can reduce our waste and lower your shipping costs.
Our exclusive hammock camping gear, like our Chameleon Hammock and Dutch Clip, is developed and created by our company's founder, Dutch, with the help of some good friends. And we're always looking for more ways to find solutions for the hammocking community, whether through DIY hammock camping accessories or gear.
Dutchware also takes pride in:
Using 100% recycled plastic in our 3d printer.
Offering fabrics that are climate neutral, including the X-Pac VX21, and recyclable, including the X-Pac RVX25.
Producing products using repurposed and scrap titanium.
Not letting a single piece of fabric go to waste through our scrap fabric program.
Having a wide variety of diversity in the workplace - from age to ethnicity to gender, Dutchware works with some of the nicest and most talented individuals in the U.S. to produce the high-quality products we are known for.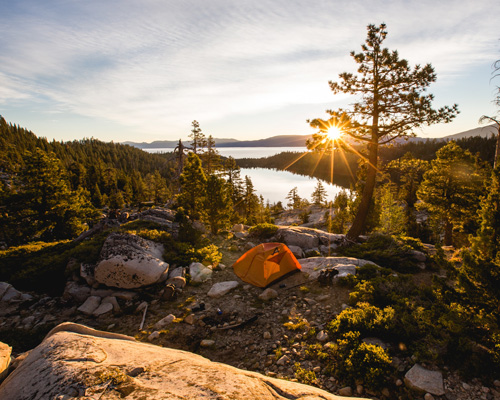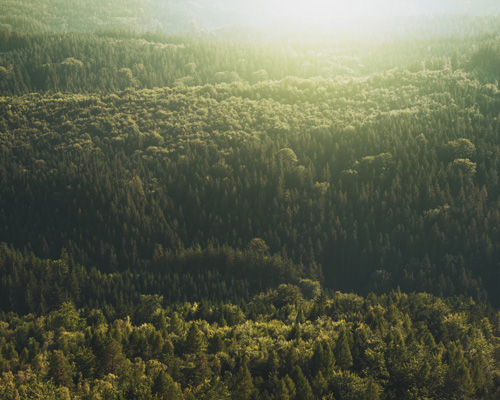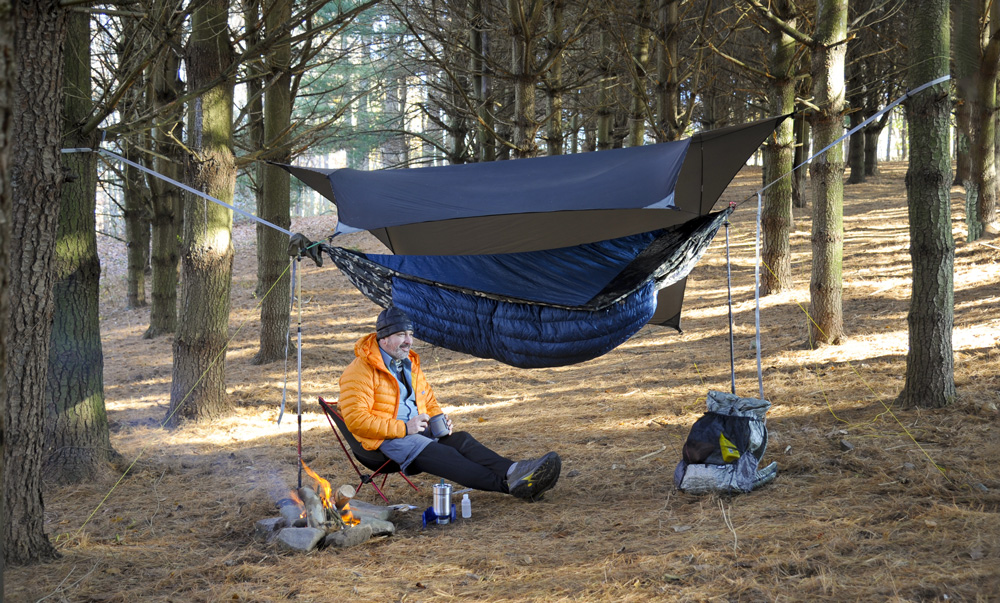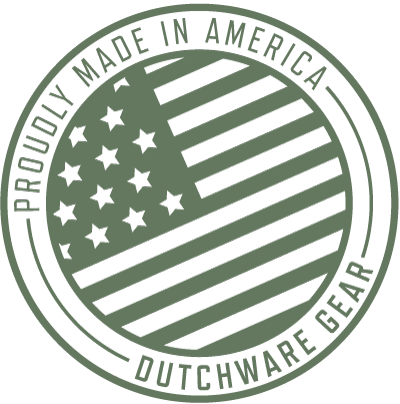 OUR DIY HAMMOCK &
BACKPACKING GEAR
EXPERIENCED HIKERS KNOW WHAT THEY WANT AND NEED.
We already know, from Dutch's backpacking experience on the Appalachian Trail, that experienced hikers know what they want and need for their hammock and backpacking gear — it's simply the challenge of finding the items in stores. Since many stores don't offer what hikers want, many opt to create their own camping gear to meet their backpacking needs.
That's why DutchWare offers a Make Your Gear section. Create your own backpacking or camping gear with our selection of recommended, durable components for a variety of gear, including:
• Backpacks
• Hammocks
• Quilts
• Tarps
• Tents
• Bivys
• Sleeping bags
• Clothing
We're committed to offering and producing DIY hardware that's reliable, durable and high-quality to ensure the gear you make stands up to the test of hiking trails. Our commitment is one of the reasons why we offer a quality and satisfaction guarantee.
Our guarantee at DutchWare demonstrates confidence in our lightweight, high-quality products. We guarantee against all manufacturer defects, so you're able to return and exchange your DIY hammock camping gear or accessories without any hassle.
And if your gear doesn't have any defects but you're not 100 percent satisfied, we'll accept the unused product for a full refund so you can find the gear that works for you. It takes us about 10 to 14 days to process every return.
We also make sure our products ship fast. Receive your gear on time to test it out before your next hike or start building your custom DIY hammock and camping gear so it's ready for your upcoming outdoor adventure.
A "free look" period is also offered at DutchWare. Purchase and check out our products without commitment. Again, if you aren't satisfied, you're welcome to return the unused product. Or, if you like it, go ahead and start building your DIY backpacking gear.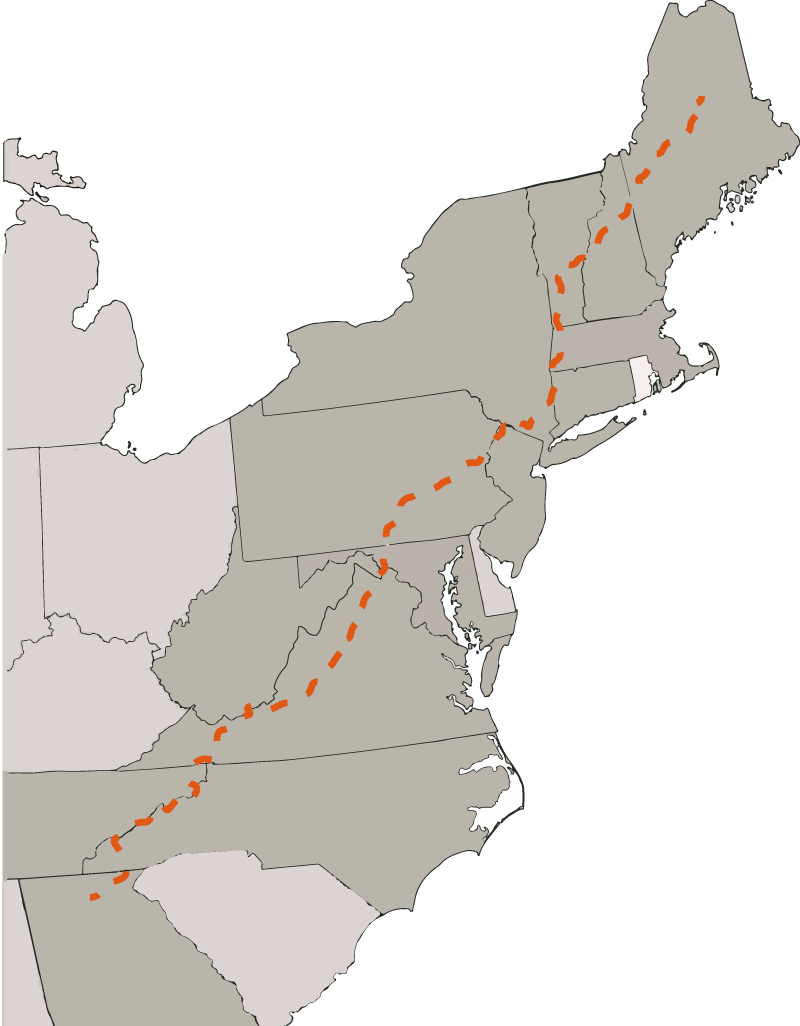 The makings of DutchWare began in 2003, when our founder, Thom Ressler, also known by his trail name Dutch, thru-hiked the entire 2,200-miles of the Appalachian Trail with a hammock. During his journey, Dutch learned to take a minimalist approach to hiking gear and life in general.
Most commercial vendors, however, didn't offer hiking gear that shared Dutch's passion for stripping away anything that wasn't needed. In response, Dutch started making his own gear. He created hammocks, backpacks, quilts and hardware for the hammock community.
Creating hardware for hammocks was where Dutch found his passion. He began manufacturing the Dutch Clip, which he invented to connect the webbing suspension around the tree. Next was the Dutch Biner, a 10-gram carabiner that connects the whoopie sling, a light and adjustable suspension, to a steel loop, followed by the Dutch Flyz, a no-knot, quick-connection device for hammock tarps.
Dutch's most recent hammock creation is the full-featured DutchWare Chameleon Hammock, which is a versatile and modular lightweight hammock that adjusts to any location, regardless of where you find yourself.
The Chameleon Hammock's production and development was supported through Kickstarter by more than 730 backers. The project raised more than $190,000, handily exceeding its original $22,500 goal. The increased funds allowed DutchWare to create accessories and a hex tarp for the hammock, as well as a wide-body version of the Chameleon Hammock.