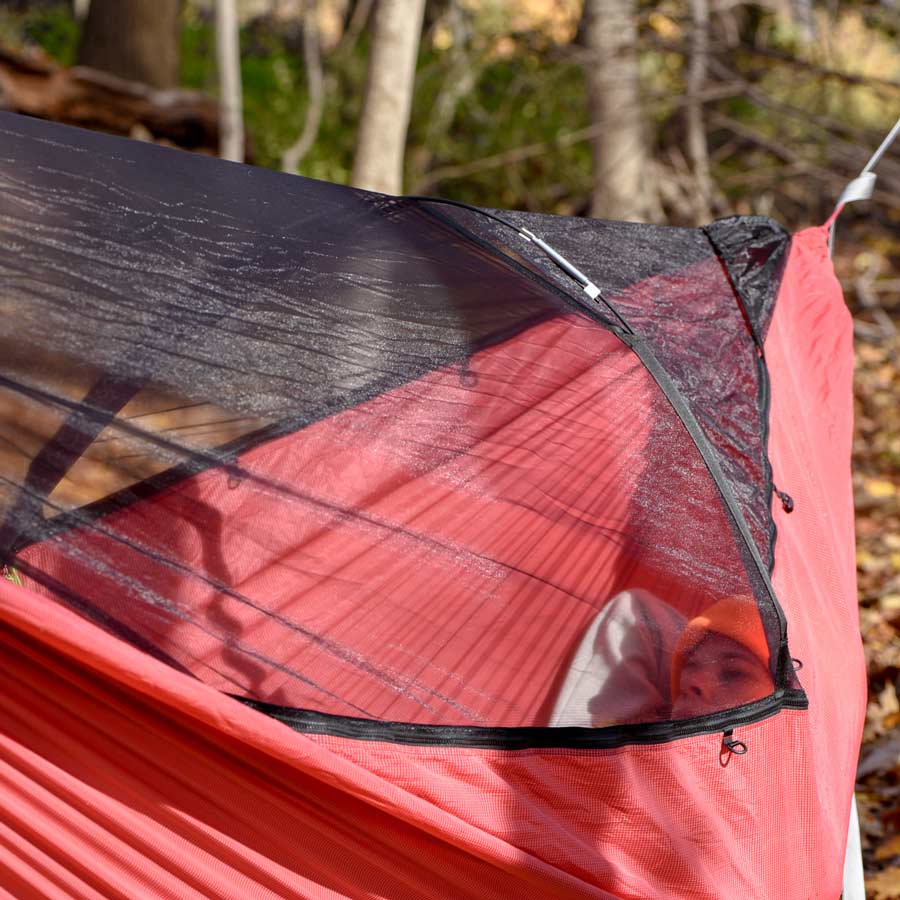 Now that the warmer weather has returned, you're probably looking forward to spending as much time outside as possible in the coming months. And what better way is there to enjoy the great outdoors than in your favorite hammock?
Of course, the only downside to spending your summer evenings swinging in a hammock is the number of bugs that tend to be buzzing around. Whether they are noisily swarming or incessantly trying to bite you, bugs can ruin a relaxing time if you let them.
This summer, you don't have to worry about that. Check out some of our tips on how to keep bugs away at night.
1. Try to Camp Away From Water
Whether you're planning to hang out in your hammock for an afternoon or sleep in it night after night while camping, you'll want to hang it as far away from water as you can. Camping away from water reduces your exposure to mosquitos and other bugs that swarm around water sources where they lay their eggs.
2. Use a Bug Net
Another method to keep bugs away from your hammock is to use a bug net. There are a few different types of hammock bug nets to choose from:
Fixed bug net: A fixed bug net hammock is essentially a regular hammock that has a bug net layer attached to it. These built-in nets let you enjoy your hammock with a layer of protection from pesky mosquitos.
Jungle hammock: A jungle hammock also has a built-in mosquito net. They deliver full protection, which is especially beneficial for those who plan on sleeping in a hammock long-term or for extended periods of time. Many of these hammocks even come as complete shelters.
If you already have a hammock you love, no worries! Most can easily be upgraded with a mosquito net to keep bugs away.
3. Treat Your Hammock With Repellent
While it's always best to use natural methods first, sometimes those efforts might not be enough. If all other methods fail to keep pesky bugs away, you can try treating your hammock with either a repellent or Permethrin.
Permethrin, which is a chemical, can help keep your hammock mosquito-free. Simply soak your entire hammock in it and then let it dry. When using Permethrin, focus on the hammock material and net, and be careful to avoid direct contact with your skin. Once you've applied it, it's effective and the hammock can even be washed multiple times before you need to reapply it.
Looking for the Perfect Hammock?
DutchWare is your one-stop shop for all your hammock needs. From netted hammocks to hammock packages, we have it all. We specialize in quality materials used to make hammocks for backyard adventures as well as backpacking expeditions. No matter which you choose, you'll find that it's innovative, easy to use, and ultra-light for your convenience.
Have any questions? Reach out to us today and we can help you find the perfect hammock.
Check Out These Related Sleeping Articles
Sign up for news & events