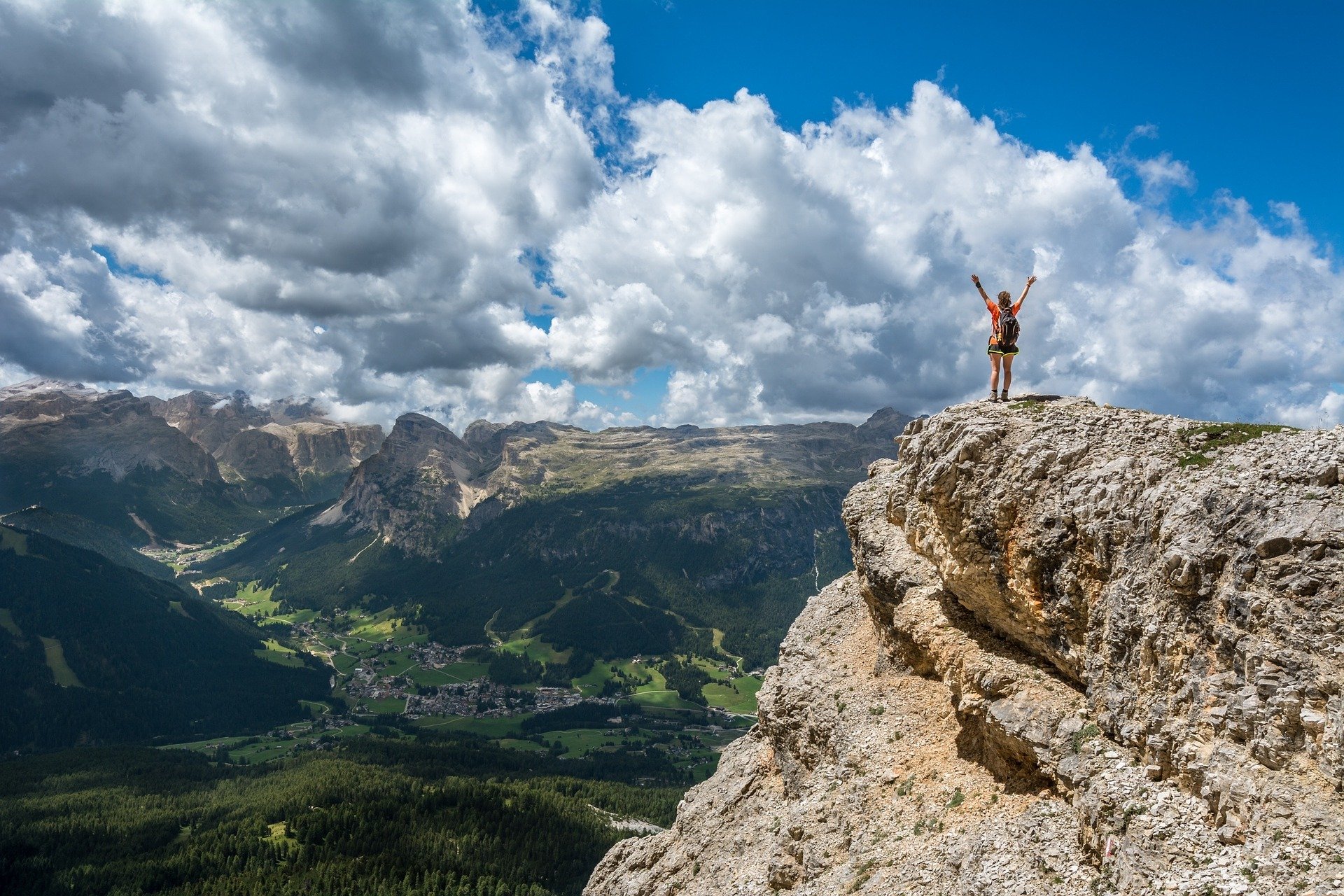 Hiking at higher altitudes is more challenging due to decreased levels of oxygen in the air. Whether you're a beginner or seasoned hiker, it's important to train for your hike beforehand, pack appropriate equipment, and take safety precautions during your trek. Also, learning a few tips and tricks on high-altitude hiking ahead of time may help you better face the challenges and obstacles that await you.
Hiking at High Altitude for Beginners
You can never predict how your body is going to react to high altitudes and decreased oxygen levels. Therefore, keeping a few things in mind before hiking at high altitudes — especially those higher than 6,000 feet — is crucial. Before your hike, you'll want to take a few key steps:
Begin training in advance: If you're reasonably fit, it's a good idea to start training for your high-altitude hike at least five months beforehand. If you are newer to exercise, you may want to start your training regimen even sooner.
Prepare mentally:Things you may have to cope with at higher altitudes include increased breathing rate, insomnia, and diuresis. The good news is, proper training and education can better prepare you for those challenges.
Stay hydrated:Cold weather combined with high altitudes may turn off your desire to eat and drink. However, it is imperative to do both while hiking at high altitudes. Dehydration at higher elevations can be caused by excessive sweating and urination, as well as heavy breathing. Drink liquids of approximately 300 milliliters each every twenty minutes, and if you decide to drink juice, dilute it by at least 50% beforehand. Drinking juices without diluting them can cause diarrhea at high altitudes.
Fuel up:Eating small, frequent meals is essential on days you plan on high-altitude hiking. Keep your blood sugar levels steady with easy-to-carry snacks like almonds, sunflower seeds, dried fruits, energy bars, granola bars, freeze dried snacks, and more. Avoid spicy foods, as these could cause nausea at high altitudes.
Be aware of the hazards:Avalanches, rockfalls, heat and UV-related conditions, lightning, insect bites, and snake bites are just a few of the dangers to keep in mind before embarking on your high-altitude trek. Wear a helmet in areas with increased rockfall hazards and always check avalanche forecasts beforehand. They usually occur on slopes of 35-45 degrees and depend mostly on the interaction between weather, snowpack, and terrain.
Invest in quality gaiters, hiking boots, and socks:The low air pressure typical of higher elevations means colder weather. Lower temperatures mean you'll need to pack adequate clothing and equipment. Having a pair of high-quality socks — those made of merino wool or synthetics are excellent choices — and comfortable hiking boots is crucial for hiking at high altitudes. Waterproof gaiters will also provide water resistance for your boots.
Gear up for Your Hiking Trip With DutchWare Essentials
At DutchWare, we have everything you need for hammock camping and DIY gear making at one store — and with better pricing. We guarantee against all manufacturer defects and provide fast turnaround times for all our hiking, camping, and backpacking products. Gear up for your next hiking trip with all the ultralight, easy-to-use, and durable essentials you need for all your expeditions to come.
Sign up for news & events