Overcoming Hammocking Claustrophobia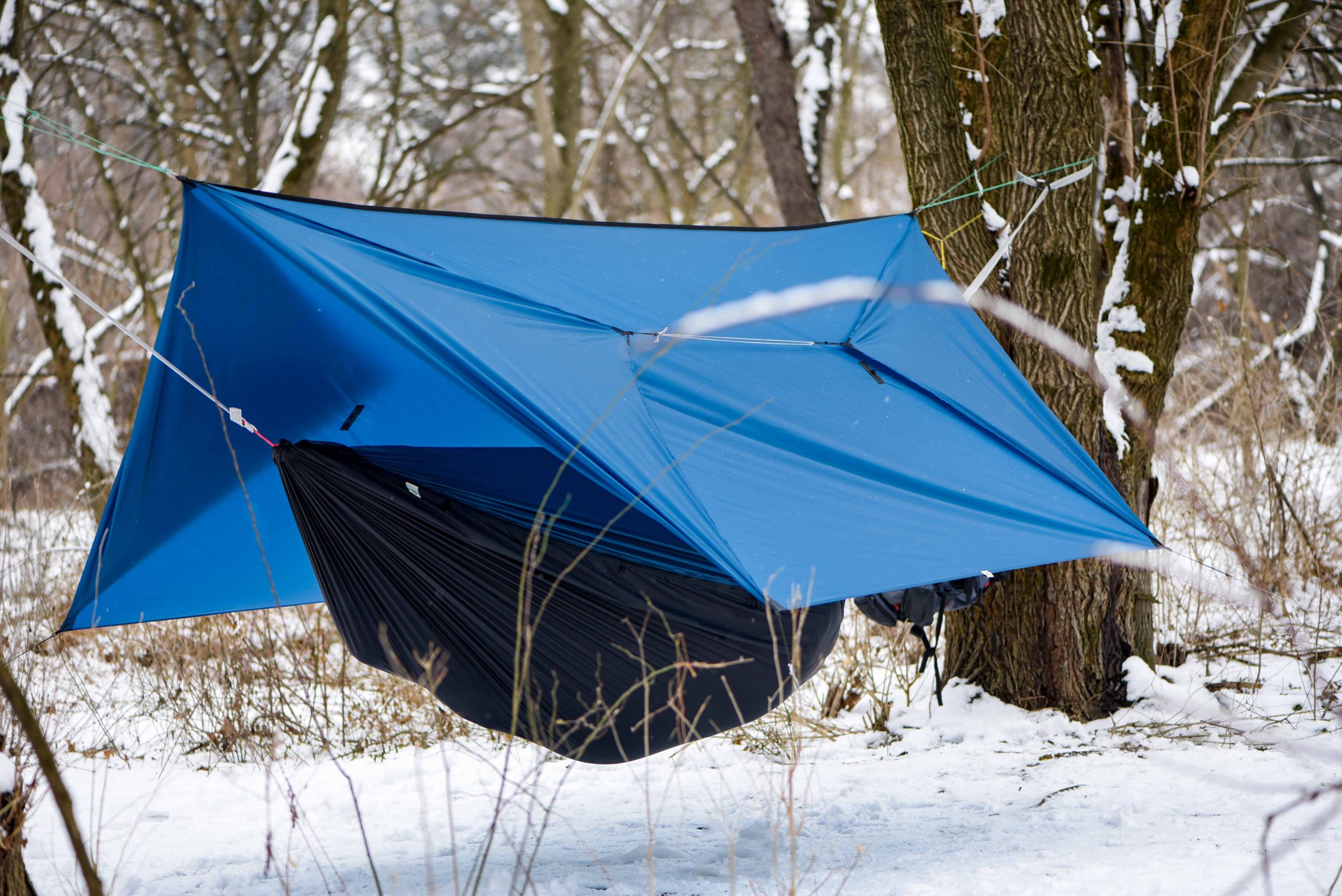 After a day adventuring in the great outdoors, you've been looking forward to slipping into your hammock. Setting it up was simpler than you thought. In fact, it looks incredibly inviting!
As you get yourself into place, a feeling of panic overwhelms you. This doesn't seem natural at all. You want to be able to enjoy the sensation of being hugged by your hammock, but you're overcome with what can only be claustrophobia.
Sound familiar? It's not uncommon for some newcomers sleeping in a camping hammock to experience claustrophobia symptoms. The good news is that you can tackle hammocking claustrophobia successfully in a number of ways.
Understanding Typical Claustrophobia Symptoms
Though claustrophobia is frequently associated with being in crowded or closed-in locations like elevators, it can happen in any confined environment, including a hammock. Before you can overcome your claustrophobia, you'll want to acknowledge all the physical and psychological reactions related to this condition.
The first indicators of claustrophobia could include sweating, a tight chest, dizziness and an upset stomach. After a few moments, your head may throb, causing confusion due to heightened blood pressure and rapid heartbeats.
After realizing you probably have claustrophobia symptoms, you should get out of your hammock. Allow yourself to calm down. Then, you can move on to some proven methods to reduce your claustrophobic fears and sensations so you can get a terrific sleep in your hammock.
How to Overcome Hammocking Claustrophobia
Want to make your claustrophobia a thing of the past? Be patient with yourself above all else. Claustrophobia isn't just mind over matter. It's a reflexive feeling that comes from your body and brain.
If you want to move past hammocking claustrophobia, implement a few strategies prior to getting into your hammock for the evening:
Breathe deeply: Taking slow, deep breaths while standing or seated allows you to lower your heart rate and calm your nerves. During 10-15 minutes of deep breathing, meditate and keep your mind in the moment. Focus on being present and attuned to your surroundings. Your goal is to feel at peace by the time you're finished.
Practice positive self-talk: Before approaching your hammock again, remind yourself of all the benefits of sleeping in a hammock, such as being able to safely enjoy the outdoors. Hammocking keeps you off the ground and away from curious critters and many ground-based insects. Plus, it can be a soothing way to get those much-needed zzzs when you're on the trail.
Explore your hammock: Did you know that hammocks are actually very roomy? You might be surprised at how much space you have in your hammock, despite feeling as if the hammock is "cramped" during a claustrophobia episode. By looking at the hammock with fresh eyes, you can gain a better perspective on its true size.
Sleep diagonally, not straight: When you climb back into your hammock, resist the temptation to lie straight like you would in a traditional bed. Rather, lie on the diagonal. You won't sink as much, the hammock walls won't feel as clingy and your back will thank you in the morning.
Try a different hammock: Do you have a cramped-feeling hammock, or one that has a top closure fabric you don't like? Consider upgrading to a larger hammock or a more open-air hammock-tent combination. Alternatively, you may want to slightly unzip the netting on the top to reduce the feeling of being cocooned.
Check out all of our tips for sleeping well in a hammock.
Resting Comfortably in a Hammock During Camping Journeys
Remember that you may need to go through these steps a couple of times to free yourself of claustrophobia. That's to be expected. After some trial and error, you'll get used to the hang of hammocking and leave your claustrophobia behind.
Want to try hammocking? DutchWare makes it simple and affordable to get all the durable, reliable hammock equipment and DIY camping gear you need. Contact us today to learn more.
Written & Reviewed by Dutch
Sign up for news & events