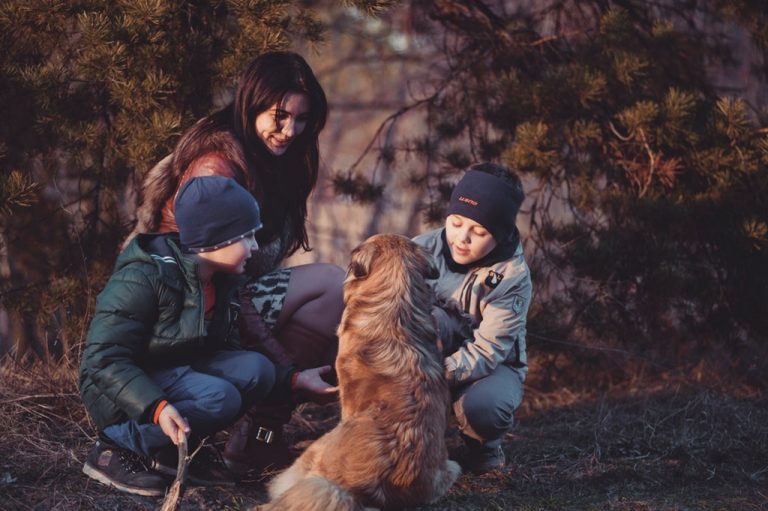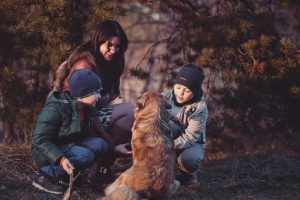 As a new parent, coach, teacher, or caregiver, you've probably been told how crucial it is to teach younger generations how to respect the environment. Respecting nature ensures that communities have access to resources to meet their needs and wants. 
How to Introduce Children to the Outdoors 
First and foremost, make sure young children have dressed for the weather beforehand. Once outside, guide children's exploration of the outdoors by:
Using fun activities like Outdoor Bingo to spark interest: Outdoor Bingo and other hiking games are excellent ways to introduce children to the outdoors in a way that's fun and also challenging. Award badges for things like completing a long hike or spotting wildlife. 
Encouraging them to touch and lift outdoor objects: 

Inspire your child to examine all sides of an object. For example, you could guide your son or daughter to lift or push a small log to observe what's underneath. Afterward, instruct your child to put the wood back in its original position, so he or she understands that not disturbing creature's homes is essential. 

Helping them draw conclusions about what they observe: 

The best learning occurs when children come to conclusions themselves. Use open-ended questions and model your thinking to get them to exercise their memory. Try saying something like, "The leaves on the trees are red. Do you remember what color they were the last time we took a walk?"

Exercising patience: 

Remember, introducing your child to the outdoors is all about them. If they want to call it a day and go home, or get hungry or thirsty, respect their tolerance.

Using snacks to amp up the fun:

 Who doesn't love s'mores? Bringing some tasty snacks along can go a long way in helping to create a positive first impression of the outdoors for your child. 
Younger children have a remarkable capacity to learn about the earth and begin to respect it, which will make more complex topics about the environment more understandable in the future. Kids are born curious about everything from animals to food to family matters, so why not direct that sense of wonder toward the environment?
6 Tips to Teach Your Child to Respect Nature
As a parent, you've probably had your son or daughter come home from school at a young age and relay their experiences with nature. They may have been all wide-eyed and out of breath as they told you about a pine cone science experiment, a nature-themed scavenger hunt, or a garden they planted with their classmates at school. But learning about nature and the environment doesn't have to end in the classroom. Below are six practical tips for teaching your child about nature:
Incorporate nature into your child's outdoor play experiences: Try

 planting a small vegetable garden, hanging wind chimes in a place where they can catch the breeze, or suspending a bird feeder by a window or next to the porch where your child can see it. 

Use books and movies for reference: 

Use an educational book to teach your child about the names of different trees or birds. Then, take them outside to practice identifying them. Some great movies for teaching children to respect nature are "WALL-E," "Bambi," "FernGully: The Last Rainforest," "Over the Hedge," "Free Willy," and "Hoot." 

Model your own enjoyment for nature:

 Encouraging kids to smell your favorite flowers or pointing out trees that you think are beautiful are excellent ways to show children that you love and respect nature as well. 

Allow for repeated exposure:

 Children learn best when subjected to specific experiences over and over. If your child loves looking up at the clouds or smelling flowers in your backyard, take him or her outside each afternoon to try it again. 

Demonstrate efforts to respect nature: 

When you take out the trash or sort the contents of the recycling bin, explain to your child or children what you're doing and why. Try encouraging them to take part in these activities and teaching them that their efforts go a long way toward protecting the environment. 

Buy a plant for your child to take care of: 

Allow your son or daughter to pick out their plant and teach them what it takes to care for it. 
Safety Tips for Introducing Children to Nature
It's crucial to exercise some caution when exploring with your child outdoors. Encourage young children to wear light-colored garments — and ones you don't mind getting soiled — to ward off insects. Teach your son or daughter to:
Be wary of poisonous snakes, scorpions, brown recluse spiders, and black widow spiders. 

Stay away from poison oak, poison sumac, and poison ivy when foraging.

Keep their shoes inside after an outdoor excursion. If they do leave their footwear outside, make sure each shoe is clear of insects and debris before your child puts them back on.
Acquaint Your Child With Nature on Your Next Camping Trip 
if you've tried the above tips and want to take outdoor exploration to the next level, then planning your child's first camping trip may be in the cards. Camping and hiking are excellent opportunities to introduce children to all facets of the outdoors, including plant and wildlife identification, as well as what to do in certain situations to stay safe. 
Get Your Child Outdoors With DutchWare Camping Gear 
What better way to incorporate play into your child's outdoor experiences and demonstrate your enjoyment of nature than camping? DutchWare has all the backpacking supplies you need for an unforgettable family camping trip. Browse our DutchWare selection of hammocks, tents, tarps, camping stoves, and more to get started with your camping preparation today. 
Sign up for news & events