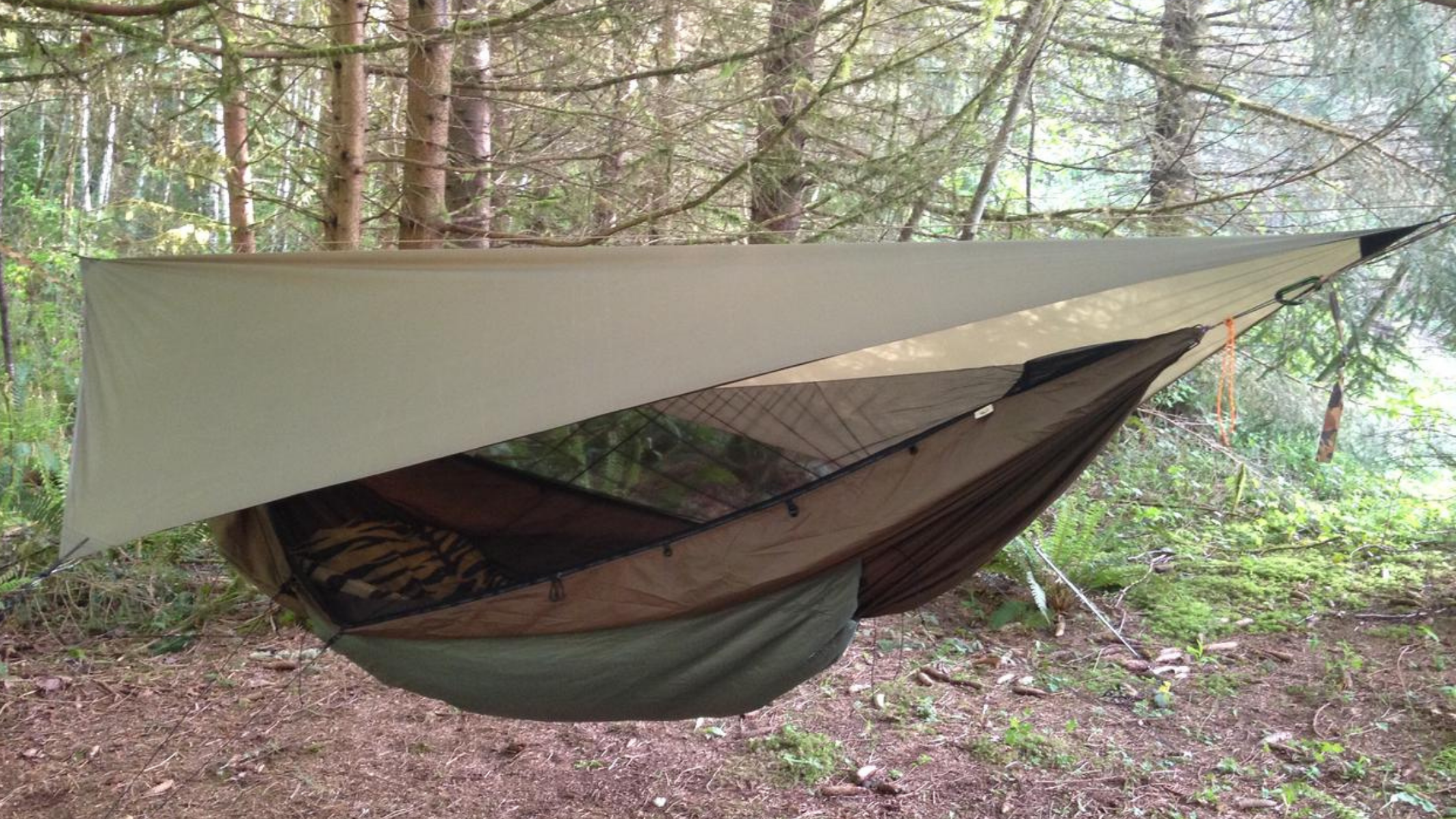 You spend plenty of time relaxing in your hammock when the weather is pleasant. Along with swaying under your favorite tree, you can try several other hammock activities for an engaging day outside.
Chill Activities to Do in a Hammock
Whether you need hammock date ideas or want a fun way to spend your day, you'll enjoy trying these seven things you can do in your hammock:
Watch a Movie: Create a "drive-in" movie experience in your backyard. Whether you watch a movie on your laptop or set up an inflatable movie screen, you can relax in your hammock and enjoy some fresh air. For more of a theater experience, invite over a few friends to join you. Remember to bring the popcorn and snacks!
Have a Picnic: A hammock picnic is a great date idea that you and your partner will love. Find a romantic spot and then set up your hammock and picnic. Bring along some light snacks and refreshments like cheese, wine, fruit, and petits fours for an unforgettable experience in your backyard or a nearby park.
Listen to Music: If you're looking for a relaxing way to spend your day, grab your earbuds and chill in your hammock as you sway to some good tunes. Whether you prefer classical, lo-fi, or country, you'll enjoy unwinding outdoors with your favorite playlist.
Read: If you have some assigned reading for school or there's a book you want to read for fun, grab it and head out to your hammock. Regardless of what you read, chilling in your hammock while enjoying the great outdoors will make the experience much more enjoyable.
Nap: Taking a nice long nap in a hammock is one of the most relaxing activities available. With your hammock's comfortable construction and gentle swaying movements, you'll drift off to sleep in no time and wake up feeling refreshed and rejuvenated.
Tan: Ready to get your summer glow on? You may not think of your hammock as a tanning chair, but they're so comfortable that they make the perfect spot to sprawl out and soak up some rays. Just remember to refill your favorite cold drink and reapply your sunscreen.
Star Gaze: You can use a hammock at any time of the day — including at night. Set your hammock up and enjoy some stargazing with your loved ones. Consider looking at the stars from a distance or through a telescope. Whichever you choose, you can enjoy the beauty of the night sky from the comfort of your hammock.
DutchWare: Your One-Stop Shop for All Your Hammock Needs
Here at DutchWare, no matter what fun activities you'd like to try out, we have the perfect hammock for you. We carry everything from netted hammocks to two-person hammocks. Whatever you choose, you'll find that our hammocks are high-quality and easy-to-use.
Are you ready to try out some of these chill activities? Browse our hammock collection and reach out to our team with questions.
Sign up for news & events