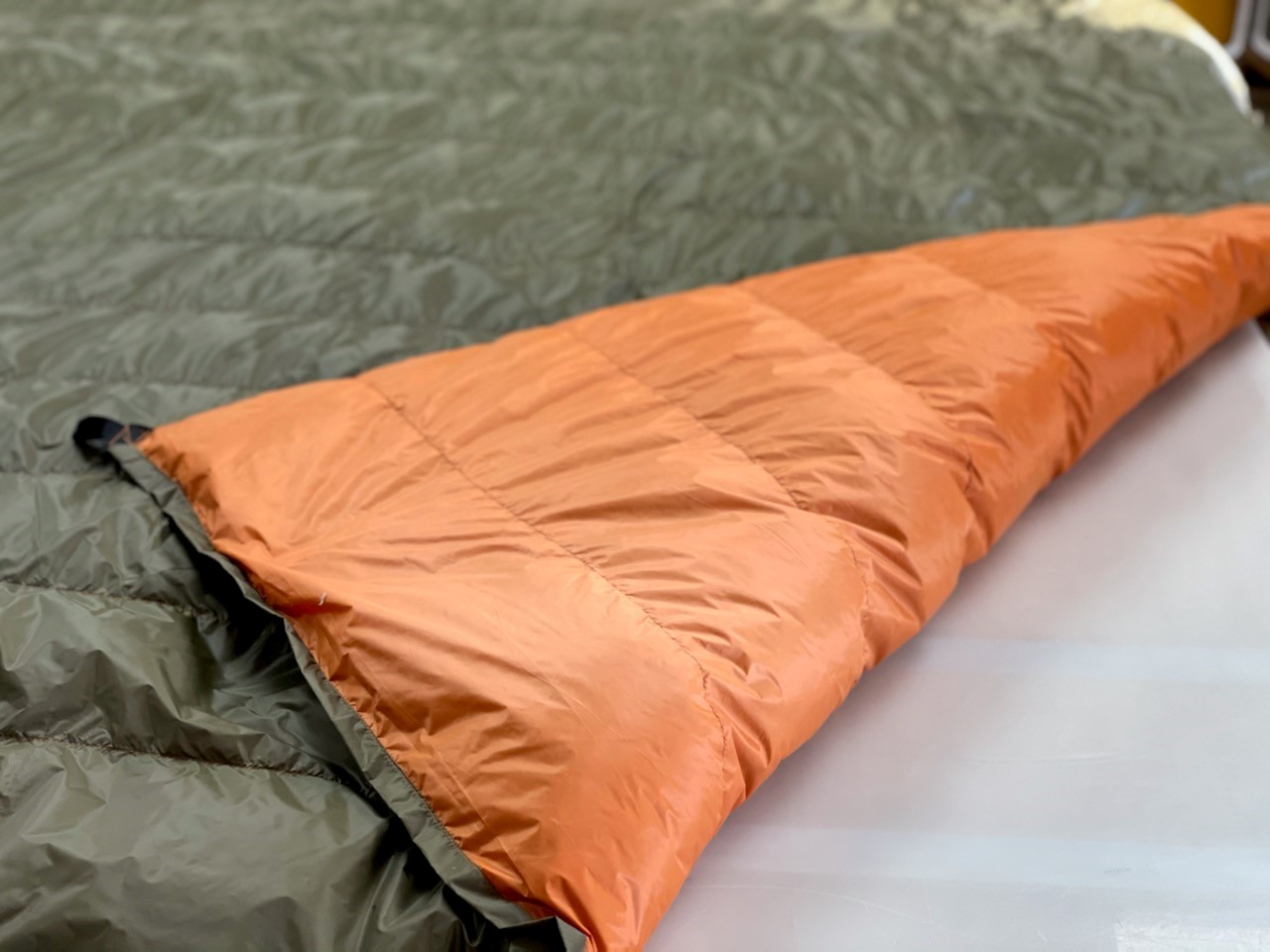 If there was ever a hammock sleeping bag vs. over/underquilt contest, it ended when backpackers saw the multifaceted benefits of packing an over/underquilt instead of their sleeping bag. There are some commonalities between the two, such as basic design elements and materials. Similarities aside, there are plenty of factors that determine the best sleeping solution for nights in your hammock, and the over/underquilt combination nails every one of them.
Hammock PeaPod vs. Over/Underquilt: Comfort
Backpackers prepare for extreme conditions by packing layers of clothing. When you sleep, clothing items such as hats and hoods can act as insulation. Sleeping bags with hoods use insulation for a part of the body that you can keep covered yourself. Instead, underquilts use heat's rising nature to cycle heat back into your body.
Overquilts and underquilts let you adjust their insulation. You can alter your over/underquilt's position and coverage for ventilation if necessary. Do some unzipping or unseal it from the underside of your hammock for a bit of airflow. If ventilation is the last thing on your mind, you can also tuck in or fasten extra insulation to your quilt.
When hammock campers use sleeping bags, they often add a closed-cell foam (CCF) pad underneath. Even thick sleeping bags lose some of their insulation when you lay on them because they're compressed between your body and hammock. Since underquilts fasten to the underside of your hammock, they maintain their thickness. If you need more insulation, you can still place a pad between the hammock and underquilt.
Compared to the flexibility of sleeping with an over/underquilt, the PeaPod is less comfortable as its design forces campers to sleep in a banana shape. If you need to change positions during the night, the lack of space in the PeaPod limits your movement. Some campers find this aspect of the PeaPod confining. Sleeping with a topquilt and underquilt gives you enough space to lie in more comfortable positions.
The PeaPod's bulk also makes it restrictive for some, while the underquilt is light enough that you have more freedom of movement within your hammock.
Hammock Peapod vs. Over/Underquilt: Weight
Underquilts retain impressive levels of heat without heavy filling. When you're backpacking, every ounce of weight you pack matters. Use the weight you're willing to carry efficiently by skipping a bulky hammock sleeping bag. These types of gear use a warmth-to-weight ratio to compare sleeping solutions of equal weight — over/underquilts use their weight efficiently.
Discussing the weight of the PeaPod vs. an over/underquilt is difficult because precise weights depend on the brand, temperature rating, material, and other product-specific details. Many backpackers create do-it-yourself (DIY) PeaPods, and one of their main concerns is how much heavier the finished product will be compared to an underquilt. The difference stems from the weight of the sleeping bag a camper chooses to use as a DIY PeaPod. Commercial models are lighter, but their similarities to sleeping bags are less attractive to hammock enthusiasts.
An underquilt is easier to pack, too. Sleeping bags have features like a rigid zipper, hood, and extra seams that restrict how much you can squeeze them to get them into your pack. Since your underquilt lacks these less-functional additions, you can compress it further than a sleeping bag.
Hammock PeaPod vs. Over/Underquilt: Price
The price of a Peapod or underquilt varies based on a variety of factors. Both options are investments, which is why some campers choose to make DIY hammock camping solutions. However, the price of an over/underquilt goes toward more efficient warmth than the cost of a sleeping bag. The features that make your sleeping bag bulky also make it more expensive than an underquilt. Removing the zipper, hood, and seams makes underquilts cheaper than comparable sleeping bags with unnecessary features.
Like the PeaPod, using an underquilt always requires the separate purchase of a top quilt. However, the PeaPod's inability to cater to backpackers' needs makes it less valuable for hammock campers who care about flexibility and comfort.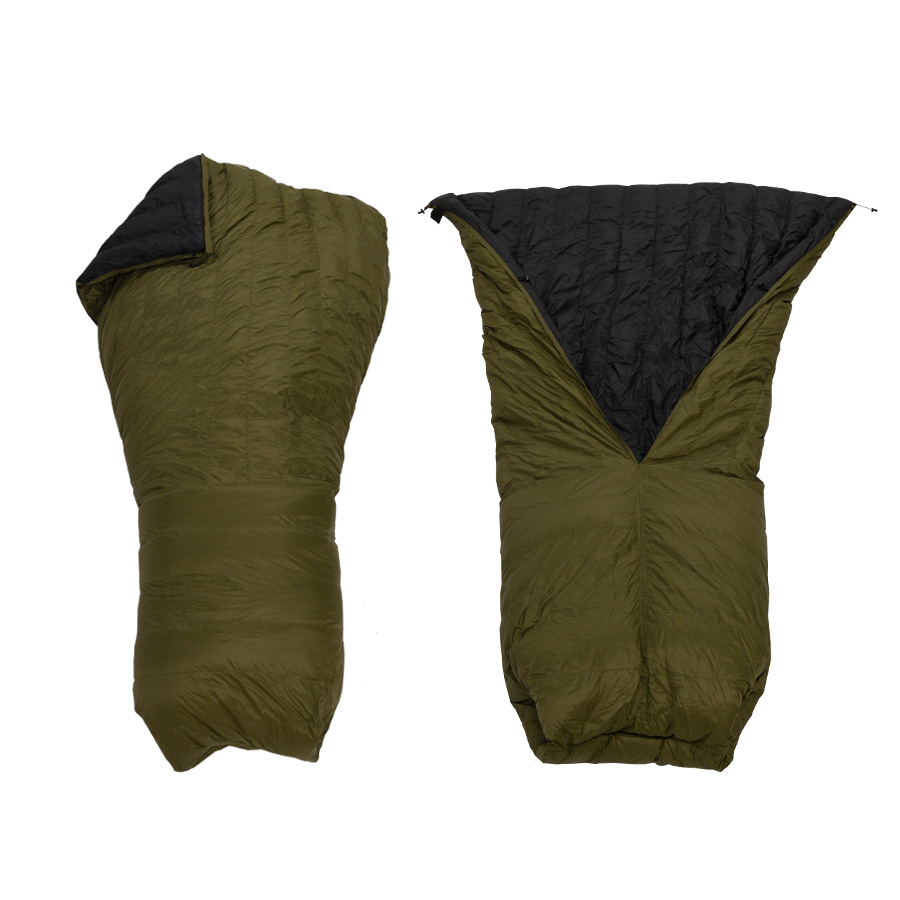 When you consider a topquilt and underquilt setup's cost-efficiency alongside its other advantages, there's a clear winner in the hammock sleeping bag vs. over/underquilt debate.
Buy Your Hammock Essentials at DutchWare
If you prioritize comfort, convenience, and cost-effectiveness, the over/underquilt is the clear winner of the Hammock PeaPod vs. over/underquilt matchup. In fact, the underquilt proves itself the better option in all three categories. Most of the PeaPod's strengths lie in its similarity to the underquilt. If you're sleeping in a hammock, do it with a topquilt and underquilt.
DutchWare sells high-quality products from exclusive brands. We want to empower our customers to do the things they love, and we do that by giving them access to reliable gear. We'll ship your purchases to you fast so you can embark on your next adventure as soon as possible.
Buy your underquilt and other hammock essentials from DutchWare today! Take a look at our selection of topquilts to complete your new setup for nights in your hammock.
Sign up for news & events