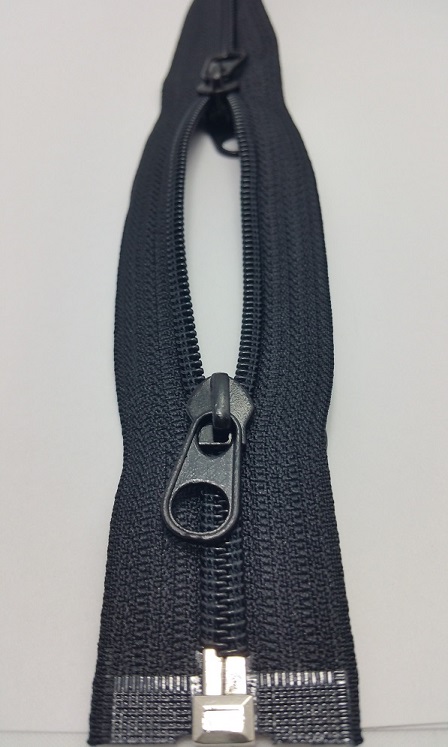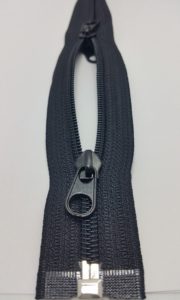 When you make your own camping or backpacking equipment, you have the advantage of making something that best fits your unique needs. When you buy something from the store, it may not do everything you need it to, or it may have extras you don't need. Making your own equipment with a zipper lets you fully customize your equipment, so it's all your own.
The zipper is an important part of several pieces of common equipment. When you're choosing the right materials for your gear, you need to select the right zipper. Read on to learn more about the different types, so you can choose the right option for everything from hammocks to tents to clothing.
Different Types of Zippers
There are several different types and styles of zippers you can use to make your gear. For example, you'll want to decide between a coil or toothed zipper depending on your needs. A coil zipper has teeth made from coiled monofilament, which is typically nylon. The coiled teeth then get sewn to a zipper tape to make the final zipper. Toothed zippers are usually plastic or metal and are made on polyester or cotton tape.
The three main types of zippers include:
Two-Way Separating Zippers: With two pulls, you can place the opening of the zipper wherever you need it to go. When the zipper is fully opened, it can come apart completely. These zippers are commonly used for removable hammock tops.
One-Way Separating Zippers: This type of zipper has the same ability to separate when fully opened, but it has one pull instead of two. This means you can only open it from one place. This type of zipper is common for jackets.
Non-Separating Zippers: These types of zippers are also common on other items besides hammocks, such as pockets or tents. They're used where the zipper is never fully separated, even when it's opened the full way.
Each type of zipper has its own properties. When you're making your own gear, you need to think about these properties so you can choose the type of zipper that will give the gear the qualities you want.
Parts of a Zipper
Before you decide on a zipper for your gear, be sure you know the different parts:
Teeth: The elements that make up the chain.
Material: The type of chain used to make the zipper, including metal, molded plastic or coil.
Chain Size: The size of the teeth.
Zipper Tape: The fabric part of your zipper.
Slider: What you use to move up and down the chain to open or close your zipper.
Pull Tab: What you hold on the slider to move your zipper up and down.
Zipper Options From DutchWare
At DutchWare, we have all of the materials you need to make your own custom gear. With different fabrics, hardware and zippers available, we carry what you need to design the perfect gear.
We carry two-way and one-way separating zippers, as well as non-separating zippers. They each have their own benefits, so you can find the right one that best fits your needs and what you want out of your hammock.
We aim to give each of our customers what they need to make custom equipment for camping and backpacking. With an excellent variety of products available, we're the one-stop shop you need to get ready for your upcoming trip.
From zippers and other rolled goods to cooking gear and more, DutchWare has the selection and quality you need to make the perfect new gear for any camping or backpacking trip.
Sign up for news & events