This is a great and filling meal with a little extra effort. It's worth all the mixing, kneading, and stretching!
Recipe Overview
AT HOME:
Dough Bag: Combine flour, powdered milk and pinch of salt in 1 bag.
Toppings/Sauce Bag: Combine tomato powder, cheese powder, and freeze dried mozzarella & cheddar cheese, chicken (optional) and veggie mix to another bag.
Spice Mix Bag: Add oregano, basil, garlic powder, onion powder, salt/pepper, and crushed red pepper to 3rd bag.
---
ON THE TRAIL:
Step 1:  Combine dough ingredients in bag, and half of spice mix. Pour 1/4 cup water into bag, and knead to combine. Leave to rest for 5 minutes.
Step 2: If possible, empty bag onto well floured surface, with well floured hands. Divide dough into four ball shaped parts. Stretch into flat disks, as flat as possible.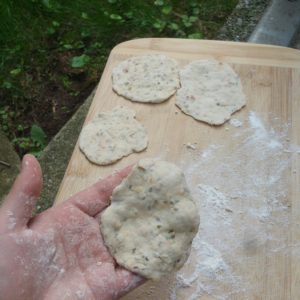 Step 3: Place pan over heat, fry until golden brown.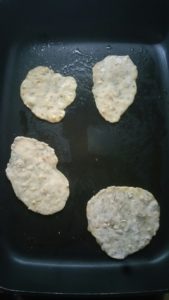 Step 4: Combine all sauce ingredients, and spice mix. Add hot water slowly, to rehydrate. Amount of water will depend on amount of cheese, and texture preference.
Step 5: Rehydrate veggies & chicken separately.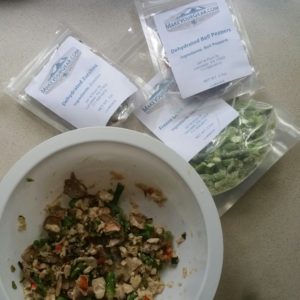 Step 6: Add sauce, then toppings, to finished pizza dough.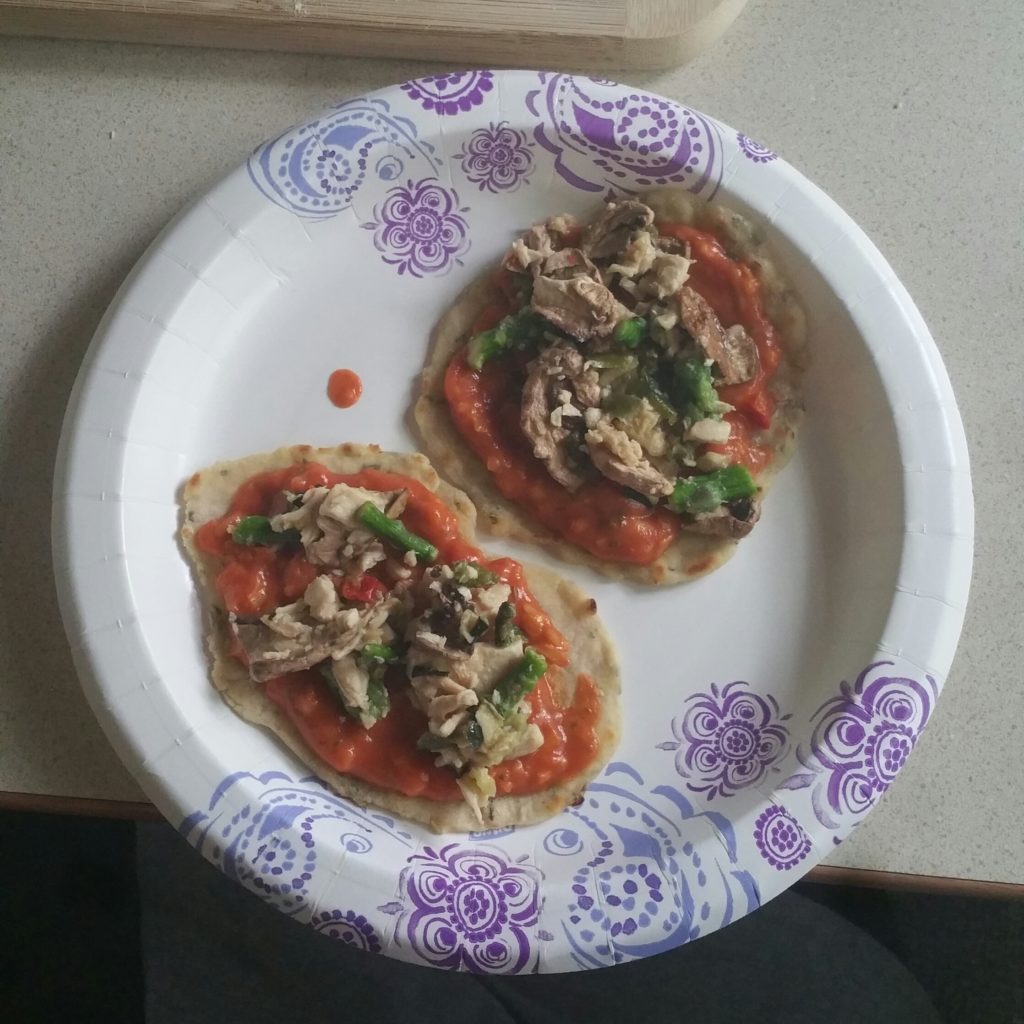 ENJOY!
Recipe provided by Irene.