This recipe is to make Country Style Cheesy Scalloped Potatoes and Meat.
Recipe Overview
At home:
Add all ingredients to your bowl bag or zip lock bag.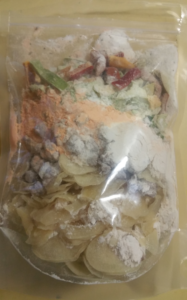 On the trail:
Boil 2 cups of water and add boiling water to your bowl bag with food in it. Seal bag and mix gently to be sure everything is soaking up water. Let sit for 15 minutes, gently mixing once or twice through out that time.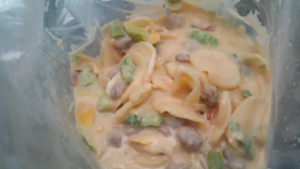 Enjoy!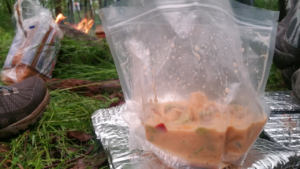 Sign up for news & events