4 Solutions for Hammock Camping Without Trees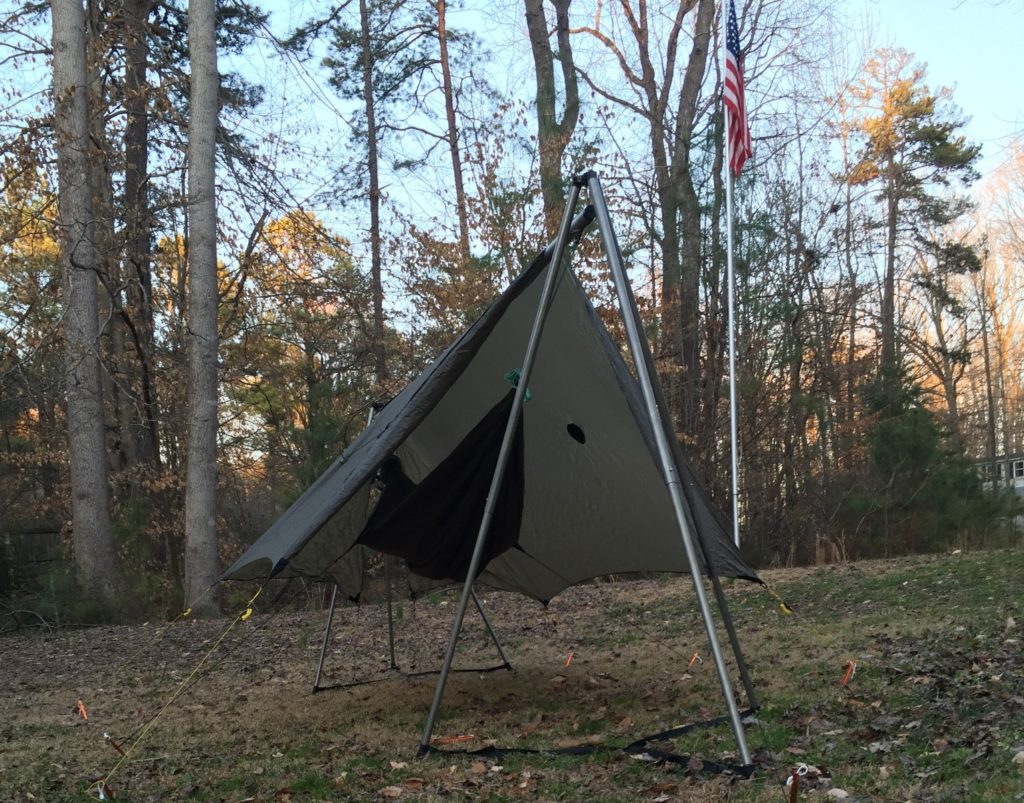 There are many reasons to get excited about hammock camping. These days, many camping enthusiasts are forgoing traditional tents in favor of this lightweight and easy-setup option. There's only one potential downside — can you hang a hammock without any trees?
Let's say you get to your camping destination, and lo and behold, there's not a tree in sight. Fortunately, hammock camping without trees is not a problem. Here are four creative ways to hang a hammock.
1. Poles
Poles and other round supports are great places to hang your hammock. You can find a pole or post almost anywhere, such as telephone poles or fence posts. Be sure to carefully pick your pole, ensuring that it's big and strong enough to support your weight. You may want to give it a good shake to make sure it's sturdy. Some national and state parks even have hammock posts that are free to use.
2. Building Structures
Most state and national parks have outdoor structures like pavilions, rain shelters and bathrooms. If you're ready to set up camp and you can't find any good trees, you can always try hanging your hammock from the side of a building in a pinch—just make sure you have permission first!
3. Cars or Trucks
If the sun is setting and you still haven't found a support for your hammock, just use your vehicle. First, find an ideal place to attach your hammock to your car or truck. It's important to note that finding the right attachment point is crucial. Otherwise, you may end up damaging your car. Anchoring a hammock to the bed of a pickup truck is perfect. Attaching it to your sideview mirror — not so much.
If you have two vehicles, you can set up your hammock between them. Otherwise, you'll need to find a pole or building as the second attachment point.
4. Hammock Stands
When you have a hammock stand, suddenly, the whole world becomes a hammock-friendly zone. This handy bit of gear lets you hang anywhere, including tree-free camping locales like beaches or deserts.
There are many different types of hammock stands out there. So, when looking for the right hammock stand for your outdoor adventure, here are a few things to keep in mind:
Setup: You shouldn't need any special skills or tools to set up your hammock stand.
Portability: You should be able to pack down and easily carry your stand along with your camping gear. Look for a lightweight model.
Strength and durability: Your ideal stand should comfortably support your weight and not buckle when you get in and out.
Rain fly capability: Even if your hammock stand doesn't come with a rain fly, it should have a top rail so that you can attach a tarp on rainy days to stay dry.
Find Your Ultimate Hammock Camping Gear With DutchWare
Whether you're looking for a lightweight yet strong hammock stand or other supplies for your next great hammock camping adventure, DutchWare is a name you can trust. We're an American manufacturer of some of the best hammock camping gear on the market. Browse our shop and get outfitted with everything you need for hammocking in the great outdoors.