ABOUT CLARK OUTDOOR
HIGHEST QUALITY TENT HAMMOCK WITH ALL THE FEATURES YOU NEED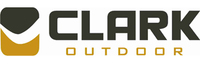 We have only one goal: Create hammocks that will never let you down in the most challenging environments on Earth. When we invented the camping hammock over 50 years ago, we made a decision to use only the best materials and provide the features needed by serious backpackers, explorers and military personnel. Every bed is made with care in Salt Lake City, assuring the craftsmanship and toughness to keep you protected in any environment.
CLARK HAMMOCKS
5 WAYS THAT CLARK DELIVERS QUALITY
The suspension kit
• No stretch
• Stays comfortable & dry
• Adjustable tree protection
The Weathershield
• Highly breathable
• Sheds indirect moisture
• No match for frigid temps
The perfect bed
• Durability
• Low stretch
• Mosquito resistance
The Pockets
The best netting
• Real No-See-Um netting
• Panes

THE JUNGLE HAMMOCK
A CLOSER LOOK AT THE GEAR THAT STARTED IT ALL
The TX-270 is ideal for warm environments where air circulation is key to comfort. This model is ready to eliminate bugs and moisture while enhancing the air circulation with a netted head end. The bed is a quality, breathable, mosquito-resistant fabric that is Made in the USA.

Breathable WeatherShield zips over netting for warmth & privacy.
Timp-Hitch suspension system includes 2000 lb. Spectra slings and adjustable tree strags.
Large pockets under hammock bed store boots and other gear.
Interior pockets for small items
Most mosquito-resistant bed fabric.
TESTIMONIALS
WHAT CUSTOMERS SAY