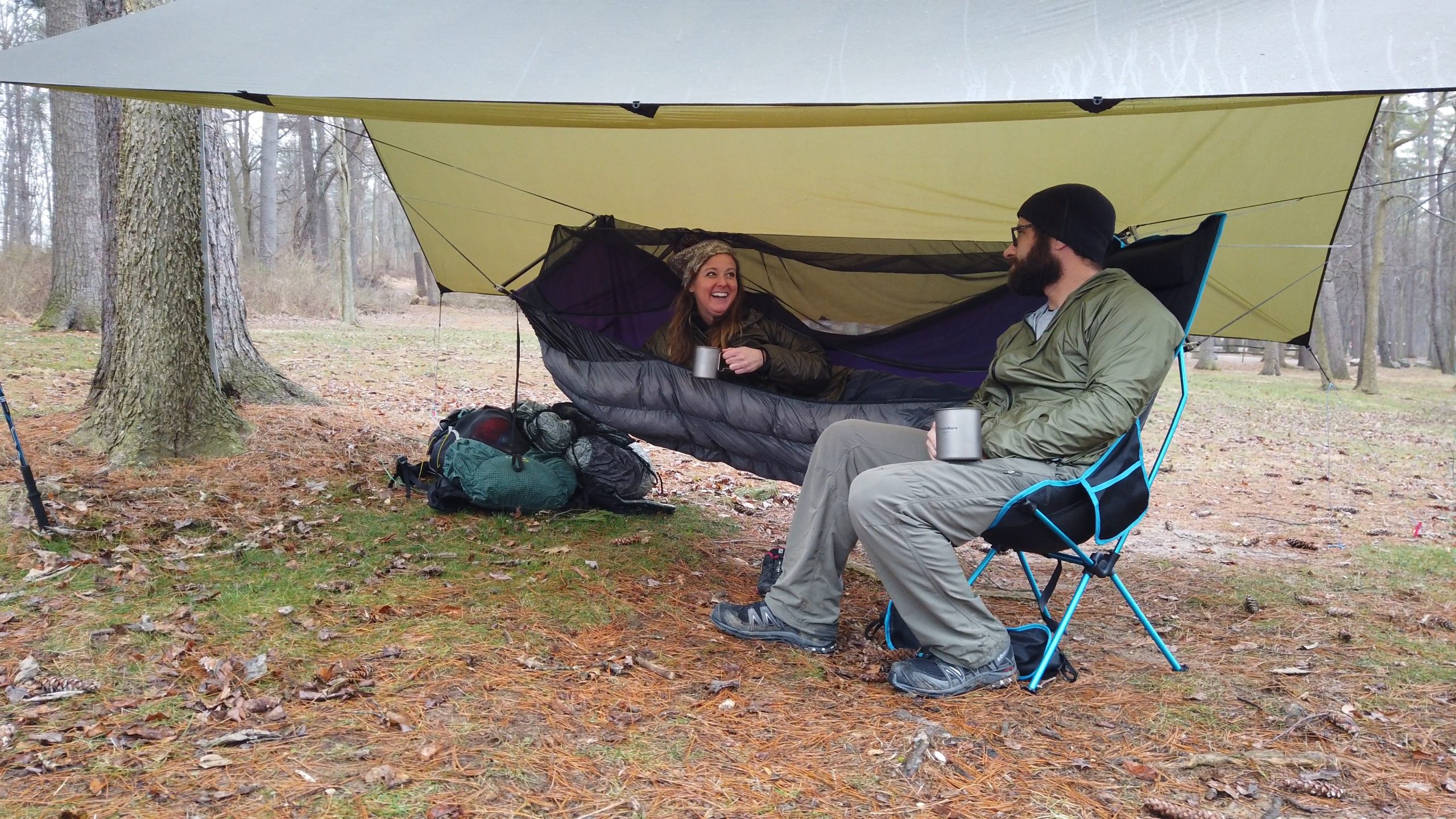 There are a few different components that go into a great date night. Quality time with your partner is key. It also helps if you have a unique element. There's nothing wrong with dinner or a movie, but you might be looking for some ways to switch things up and create an evening to remember.
Having a hammock date allows you and your partner to explore places you've never been. A romantic few hours in a hammock can accompany other outdoor adventures such as hiking or camping and poses many opportunities for you and your partner to relax, explore, and enjoy the beauty of nature.
We've compiled four unique hammock date ideas for inspiration.
1. Picnic Date
What's better than a picnic date? A picnic date suspended in the air.
Bringing a hammock to your next date in the park is an excellent way to impress your date. Make sure you get a hammock big enough for two. Pack your favorite sandwiches and tasty fruits, find a secluded spot, and bring some flashlights or lanterns if you're planning a sunset date.
2. Netflix 'n Hammock
Netflix and chill is a classic date idea for a reason. Looking to try something a little different? A change in location can do wonders.
Venture outside of your living room for a unique date. Make sure your laptop is fully charged, and then find an area with adequate Wi-Fi. You can also use DVDs if you'd rather go off the grid. Be sure to bring your favorite snacks with you, too! No movie night is complete without some popcorn or candy.
3. Jam Session
A musical jam session is one of the best activities to do in a hammock. If you live near a beach or a lake, even better! You'll have a date you and your partner will remember for years to come.
Find a pair of trees to hang your hammock or hammocks between, bring a guitar or ukulele, and see where the music takes you. You get bonus points if you have a bonfire and some marshmallows, too.
4. Backyard Hammock Date
Who says you need to leave home to have a nice date? All you will need for your backyard date is a cozy hammock, your partner, and some drinks and snacks. You might want to bring a blanket out, too. Once you have everything set up, you're ready for an evening of relaxing underneath the stars with the one you love.
Romance Your Partner With Essentials From DutchWare
The right hammock will help you make the most out of your special afternoon or evening. At DutchWare, we offer a one-stop shop for hammocks and do-it-yourself equipment as well as camping and backpacking gear. Whether you're planning a low-key hammock date in your backyard or a full camping trip, we've got you covered.
We invite you to browse our outdoor equipment catalog and comfortable, durable hammocks for your upcoming date night. Contact us today to learn more about our offerings.
Sign up for news & events