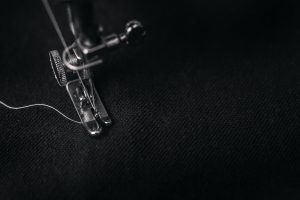 Whether you're a seasoned camper or a newbie backpacker, making your own gear is an empowering, cost-effective way to ensure your needs are being met out there on the trails.
Making camping and backpacking gear on your own can be a fantastic experience because it helps you realize just how capable and courageous you really are. It's empowering to know you don't actually need constant access to technology or plumbing, or even to sleep in your own bed. In fact, you can be just fine in the wilderness — even without specialized camping gear. Making your materials and equipment comes with many benefits, and a boost in self-reliance and self-confidence is just the start.
5 Benefits of DIY Camping and Backpacking Gear
Homemade backpacking, hiking and camping gear comes with several perks, including:
Lower costs: DIY camping and backpacking gear is often less expensive than commercial equipment. These days, it's entirely possible to make a comparable piece of equipment for far less than what it would cost to buy it.
Aesthetics: DIY camping gear challenges your skill, creativity, and discipline, much like any other do-it-yourself project. Aesthetics here refers to the way something is done — and the joy of that journey often trumps the end result.
The joy of customization: Make gear that meets your specifications, including color, fabric type, sizing, and other features.
Innovation: Much of the recent advancements in ultralight camping and backpacking gear can be attributed to DIYers and other businesses not afraid to play around with unconventional designs. As a beginner or expert, making your own gear will put you up there with those individuals striving to make outdoor fun more cost-effective, creative, and personalized.
Simplification: DIY camping gear allows you to remove extra features on an item and strip it down to its primary functions. You're not held captive by market trends when you exercise self-sufficiency in making your own gear. For instance, maybe all the major camping gear companies came out with bigger and better hip belt pockets to outdo one another and vie for your attention — but hip belt pockets aren't your thing. Well, you've just simplified your gear to meet your own preferences.
Browse Materials to Make Your Own Camping Gear
At DutchWare, we have everything you need for your DIY camping gear, hammocks and DIY backpacking gear all at one store. Enjoy the fast delivery of high-quality, easy-to-use, and ultra-light DIY camping gear from one of the industry's top brands.
Make your own gear — whether that be hardware, fabrics, rolled goods, or rope — and feel the adrenaline rush of self-assurance before you brave the wild outdoors.