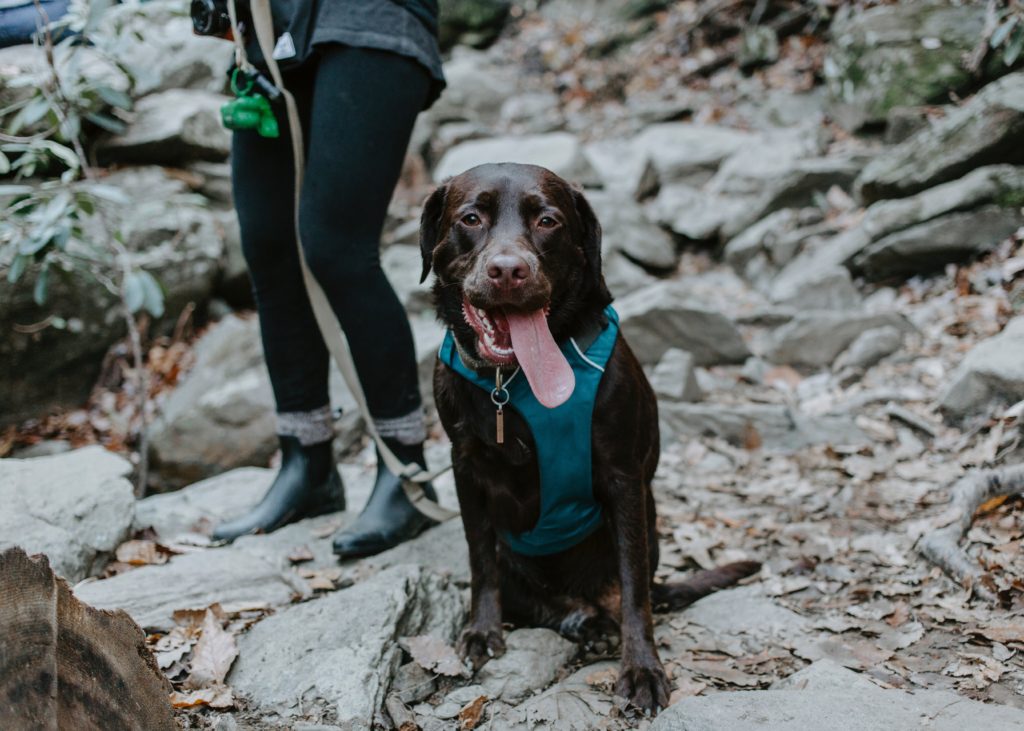 Bringing your four-legged family member on a hiking, camping or backpacking trip makes for excellent company. But it's essential to plan ahead to ensure you and your dog's safety and comfort on your next outdoor adventure.
Whether you're planning a day hike or a multi-day camping vacation, you'll want to take time to mentally and physically prepare your dog. Not all dogs can walk for a long time in rugged environments and various weather conditions. To decide if your dog is ready to hit the trails, we've compiled our top four tips to consider when hiking with your dog.
To prepare for a long hike, we take short backpacking trips. Likewise, your dog may need time to get used to many hours of trekking on unfamiliar terrain. Plan small hikes with your dog ahead of time in a similar environment as your longer trip.
Start with short walks and see how your dog responds — watch for excessive panting, drooling or visible exhaustion. Then add difficulty and distance to build your dog's strength and stamina.
In a well-fitted harness pack, your pet can carry much of its own supplies. Pack extra kibble, plenty of water, a collapsible water bowl, a first aid kit and poop bags. Make sure to exercise Leave No Trace by collecting and carrying out your dog's waste.
Depending on the length and difficulty of your trip, you can also bring heatstroke prevention supplies, dog booties and a lightweight pup tent. Whatever dog gear you decide to bring, your dog's pack should not weigh more than one-third of its body weight.
The most important tip for hiking with your dog is to exercise proper etiquette on the trail. Remember to keep your pet under control at all times. Step off the trail to allow other hikers to pass. When in doubt, hike with your dog on a short leash to help ensure the safety of your pet, the native wildlife and other hikers.
It's crucial to get to know the rules of a specific trail, campsite or national park. For most trails, plan to have your dog on a leash at all times. Keep in mind that many national parks do not permit dogs at all.
Familiarize yourself with the wildlife and common threats you could encounter while hiking. If you're heading into the backcountry, add a bear bell to your dog's harness pack or carry bear spray. In any natural environment, prevent your dog from drinking stream water, which could contain pathogens.
Hit the Trails With Essential Backpacking Gear From DutchWare
At DutchWare, we have everything you need for hammock camping and do-it-yourself (DIY) gear making at competitive prices. Our high-quality products are ultra-light so you can enjoy a minimalist approach to backpacking, hiking and camping with your dog.
Take a look at our extensive inventory of gear for your next trip. You can rest assured that you're choosing top-notch backpacking equipment for a safe and adventurous experience, no matter your skill level.
For more backpacking tips, follow DutchWare on Facebook and Instagram. Any questions or concerns? Feel free to contact us online!